Integral 4W Non Dimmable Clear LED Filament Golf Ball - Warm White
Web Price (inc. VAT)
£4.99
SKU: 017670
Part Number: 73-78-74
With the weight and feel of a traditional bulb but lasting up to 50 times longer. Great energy savings too!
​

Tweet
Full Description
Integral 4W LED Filament Clear Golf Ball Lamp SES E14 Non Dimmable Warm White 2700k 420lm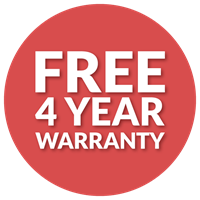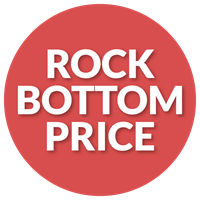 The Integral 4W Non Dimmable SES Clear LED Filament Golf Ball Lamp is part of Integral's Omni-Lamp range of LED lamps. With a SES base it delivers a warm light and brightness, similar to a 35W filament bulb.
It has the appearance, feel and weight of a traditional light bulb. The OMNI-Lamp range delivers all the things you like about conventional lamps such as shape and wide beam, but enhanced with ultra-low running costs and a long life span.
Using the latest breakthrough LED technology, Integral LED have done away with the heavy heat sinks and restricted beam angles of current LED lamps and have produced a highly efficient A++ energy rated product with super-wide beam angles of up to 330 degrees.
This LED is available in warm white, which is commonly used in living areas and office reception areas.
LED bulbs last 30-50 times longer than incandescent or halogen light bulbs and cost far less to operate. For example, if you switch just four traditional bulbs to the Integral 4W Non Dimmable SES Clear LED Filament Golf Ball Lamp, and use your lights for an average of three hours per day, you can save more than £400 in electricity costs over the lamp's lifespan.
Why Buy Integral with Ryness?
Integral is a UK electronics company meeting the challenge to create a comprehensive range of well-priced, innovative LED products that perform, save you energy and money, as well as benefiting the environment. Ryness recommends Integral LED bulbs as the best in their price point. Three Integral LED bulbs have already been named "Which Best Buys".

You can buy Integral LEDs from Ryness with complete peace of mind - we are the only retailer to offer an extra year of warranty at no extra cost. In the unlikely event of a bulb failure within four years (returns rates are less than 1%) we will simply send you a new bulb completely free of charge.
Key Points:
Base: SES (E14)
Colour: Warm White (2700K)
Lumen Output: 420lm
Dimmable: No
Guarantee: 4 years
Average life: 15,000 hours
*based on average use of 3 hours per day and 14p per kW of electricity, compared to using a filament lamp.

Delivery Details
Delivery - Despatch
Orders placed on Monday to Friday before 15:00 will be picked and packed for despatch on the next available working day where items are in stock (So far this year 96% of our orders have been despatched the same working day).
Orders placed over the weekend or on public holidays will be processed on the next working day (although we can often arrange Saturday and special late despatches - just give us a call).

Delivery - Costs
Orders over £50 (Inc VAT) warrant a free delivery.
1-2 Working days

2-3 Working days

3-5 Working Days

England, Wales
Southern Scotland

Southern & Northern Ireland
Scottish Highlands

Channel Islands, Isle of Man
UK Offshore Islands

£5.99

£17.99

£29.99

Orders over £50 (Inc VAT) FREE

Orders over £180 (Inc VAT) FREE

Orders over £210 (Inc VAT) FREE
Our delivery methods are:

UK Royal Mail - standard delivery @ £5.99
Orders will be despatched via Royal Mail 1st Class. The parcel will not be tracked and does not require a signature at the time of delivery. Usually takes 1-2 days for delivery.

Next (Working) Day Delivery
This option can be selected on products marked 'Available for Next Day Delivery'. If this option is chosen and the order is completed before 15:00 it will be despatched on the same day and usually delivered within 1-2 working days - providing your item is in stock.
You will receive an email confirming receipt of your order together with a tracking code if coming via DHL - so you can follow the progress of your order or reschedule delivery.
DHL is the largest express carrier and package delivery company in the UK - so you can be sure your goods are in safe hands. The parcel will require a signature at the time of delivery.
*Free delivery is not available for orders to Northern Ireland.
Returns Information
We offer a 14 Day cooling off period. If for any reason you are not completely delighted with your purchase you may download a Returns Form and return it within 14 days of receipt for a full refund or exchange (For the same item only).

Delivery costs back to us are not refundable unless there is a fault/damage with the item and it is reported within 28 days of receipt. If that is the case then please contact our sales team on 0330 900 9103.
Specifications
Shape Of Light Bulb
Golf Ball Shaped
Base
SES - E14 - Small Edison Screw
Colour
827 - Extra Warm White