Ambiflex Teardrop Curved LED Lamp S21R 4W BC With Spirialia Filament 2000K Golden
Web Price (inc. VAT)
£27.99
SKU: 033976
Part Number: 133007
With the signature Lacewing filament of the AmbiFlex LED range.
Tweet

Full Description
Ambiflex Teardrop Curved LED Lamp S21R BC With Spirialia Filament 2000K Golden
A ST64-sized LED lamp (also known as a Large Teardrop) with the signature Lacewing filament of the AmbiFlex LED range. This unique filament becomes a real talking point when it is used in bars and restaurants and is exclusive to AmbiFlex.
You can select this teardrop-shaped bulb with either an ES screw cap or bayonet cap. It will last for 15,000 hours (most incandescent filament bulbs last for no more than 1,000 hours). We also offer this lamp with our gorgeous Spiralia filament.
The AmbiFlex ST64 bulb when chosen in "clear" has a high CRI of 90, a lumen output of 200 lumens, and a warm colour temperature of 2200K perfect for high-quality decorative lighting schemes in bars, hotels, restaurants and premium property. Smokey and golden finishes both have a colour temperature of 2,000k and 180 lumens.
The high colour rendering index of AmbiFlex bulbs ensures that your interiors will not have that tell-tale dull "LED look" . This "look" is associated with the use of LED bulbs with a standard CRI of 80 – which cannot replicate colours and skin tones faithfully.
Rated at just four watts, using these LED filament bulbs makes a significant contribution to your carbon reduction efforts. Switching from an incandescent version of a ST64 sized bulb to an LED version will typically reduce your lighting energy costs by 90 per cent. Please do contact us for complimentary energy savings calculations.
KEY FACTS
Dimensions: 60 x 135mm
Base: BC
CRI: 90
Warranty: 3 years
GOLDEN FINISH
Colour temperature: 2000k
Lumens: 180
Price Promise
We're transforming Ryness.co.uk; our aim is to ensure that you never want to shop elsewhere for Lighting & Electrical. Part of that is our pricing - we check our prices every day. If you find a better price on the same product from a reputable competitor, and it's in stock, we'll be happy to match it.

We also offer great bulk buys and have access to the entire product range of leading manufacturers - so it's always worth giving us a ring and seeing how we can help reduce the cost of your project.
Delivery Details
Delivery - Despatch
Orders placed on Monday to Friday before 3pm will be picked and packed for immediate despatch where items are in stock (So far this year 96% of our orders have been despatched the same working day).
Orders placed over the weekend or on public holidays will be processed on the next working day (although we can often arrange Saturday and special late despatches - just give us a call).

Delivery - Costs
Orders over £50 warrant a free delivery.

On orders less than £50 you will be given the option on checkout to select either UK Royal Mail from £1.95 or Next (Working Day) Delivery (where items are in stock) for £4.95.

Our delivery methods are:

UK Royal Mail
Order will be despatched via Royal Mail 2nd Class. The parcel will not be tracked and does not require a signature at the time of delivery. Usually takes 2-5 days for delivery.

Next (Working Day) Delivery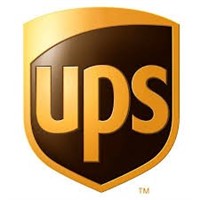 This option can be selected on products marked 'Available for Next Day Delivery'. If this option is chosen and the order is completed before 3pm it will be despatched on the same day and delivered the next working day.
Please Note this service will be unavailable from 21 December 2017 till 03 January 2018.
You will receive an email with a tracking code - so you can follow the progress of your order or reschedule delivery.
UPS is the largest express carrier and package delivery company in the world - so you can be sure your goods are in safe hands. The parcel will require a signature at the time of delivery.
*Free delivery is not available for orders to Northern Ireland.
Returns Information
We offer a Seven Day No Quibble Money Back Guarantee. If for any reason you are not completely delighted with your purchase you may download a Returns Form and return it within seven days of receipt for a full refund or exchange (For the same item only).

Delivery costs back to us are not refundable unless there is a fault/damage with the item and it is reported within 28 days of receipt. If that is the case then we will either send you a Pre-paid Returns Label or arrange a collection. For most of our LED items we arrange "hot swaps" - that is any faulty lamps are simply replaced with new items by return of post.